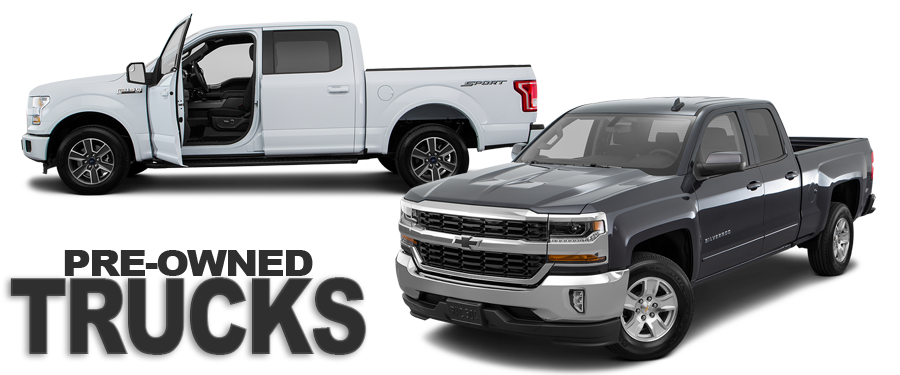 Used Trucks for Sale in Sycamore, IL
If you're looking for a pickup truck, you probably don't mind a hard day's work, but nobody should have to put up with the hassle that often accompanies the search for good used truck. Driving all over town from lot to lot wastes time and gas, and when you arrive at each dealership, you may find that their selection leaves much to be desired. When all you need is a quality pickup truck, the last thing you want to deal with is a slim selection or pushy sales team.

At Mercedes-Benz of Sycamore, we take the disappointment and frustration out of the truck-hunting process with our low prices and professional customer service. When you arrive at our dealership, our knowledgeable automotive team can work with you to identify the perfect truck for any scenario you may find yourself in.

Sycamore Pre-Owned Truck Dealership
While you're at our dealership, you may see sturdy work trucks from brands whose very name is synonymous with the pickup truck. We do everything we can to provide you with trucks that can tow and haul, venture off-road, and transport you and your crew in style and comfort. Our lineup is always changing, and we're sure to have something that you'll love.

You can always explore our pre-owned inventory online. If you have a specific type of truck that you're trying to find, you can take advantage of our search options and narrow the field to see only vehicles that match your criteria. You can search by price, make, model, body type, and more.
Our trucks come and come and go quickly, and we are continuously cycling out our pre-owned inventory. Since the available trucks change so frequently, we have to update our online listings on a regular basis. If the truck you want isn't available today, check back again soon to see what else we've brought in. You may also feel free to call us to ask about our latest arrivals.

Find Your Used Truck at Mercedes-Benz of Sycamore
All drivers looking for a good pre-owned truck around Sycamore and DeKalb are welcome to visit us at Mercedes-Benz of Sycamore. Our staff will gladly go over your wants and requirements to match you with the right truck for the right price. We can also help you create a financing plan once you've found your perfect pickup.