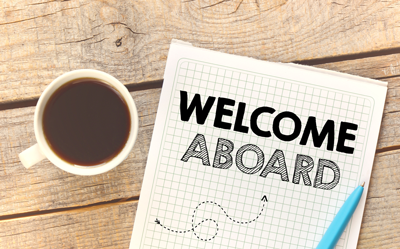 Auto Industry Careers Near Sycamore, IL
If you're looking for a new career, why not consider the automotive industry? At Mercedes-Benz of Sycamore, we're always looking for knowledgeable and friendly people to join our ranks. We strive to provide 100% customer satisfaction and want to have a favorable reputation in the community. To do this, we need dedicated experts in each one of our departments.
We're always seeking talented individuals to add to our staff, whether it's on our sales team or in our Service Center or Finance Center. Whatever your background, your strengths, and your interests, there are many ways to carve out your career at Mercedes-Benz of Sycamore.
Why Work in the Auto Industry?
To begin with, the automotive industry isn't going anywhere anytime soon. There will always be someone who needs an automobile. After all, traveling is a part of daily life. Another reason why the automotive industry is here to stay? Countless opportunities.
No matter what your skillset, you can put your expertise to work at Mercedes-Benz of Sycamore. If you have a background in finance, we'd love for you to be in our Finance Center helping customers with their applications and assisting them with their questions regarding credit scores and other important information.
If you think you might be a good fit for our dealership, don't hesitate to contact us or apply online on the link below for a position with our dealership.
Join a Winning Team at Mercedes-Benz of Sycamore
At Mercedes-Benz of Sycamore, we aim to be the dealership that drivers depend on. We do this by offering a large inventory, providing a variety of deals and specials customers can take advantage of, and always giving 100%. If you're a team player, we want to hear from you. You'll find our dealership conveniently located at 1875 DeKalb Avenue, Sycamore, IL 60178, which means if you reside in near the Mendota, Dixon, and Freeport area, then working at Mercedes-Benz of Sycamore would also be a short commute. Stop by and see us today. During your visit, our managers will go over your career history, listen to your goals, and get to know you. We look forward to welcoming you to our team.
We have a great history of providing excellent career opportunities for sharp, energetic people. We are always looking for qualified:
New vehicle sales consultants
Used vehicle sales consultants
Service technicians
Service valets/porters
Accounting/Administrative personnel
Lot attendants